Pro tip: Flying from Calgary to Tokyo Narita in business and then back in premium economy is a great compromise since the flight back to Calgary is 15% shorter due to tailwinds.
Many smaller cities (London, Waterloo, Hamilton, Ottawa) fly to Calgary so this flight is a great option if you don't have direct options like with Vancouver, Toronto, and Montreal.
Important transfer note on the way back Canada: Your bags will transfer automatically, but be prepared to have to exit and go through security again. This is particularly important if you plan on getting duty free liquor to bring back to Canada.
Business Class
Seat:
Goes fully flat and everything in between with lower back arch support that can adjusted – all controlled via the touch screen.
Plenty of storage space and outlets for all your electronics.
Makeup mirror.
Large screen with lots of movies, TV shows and games.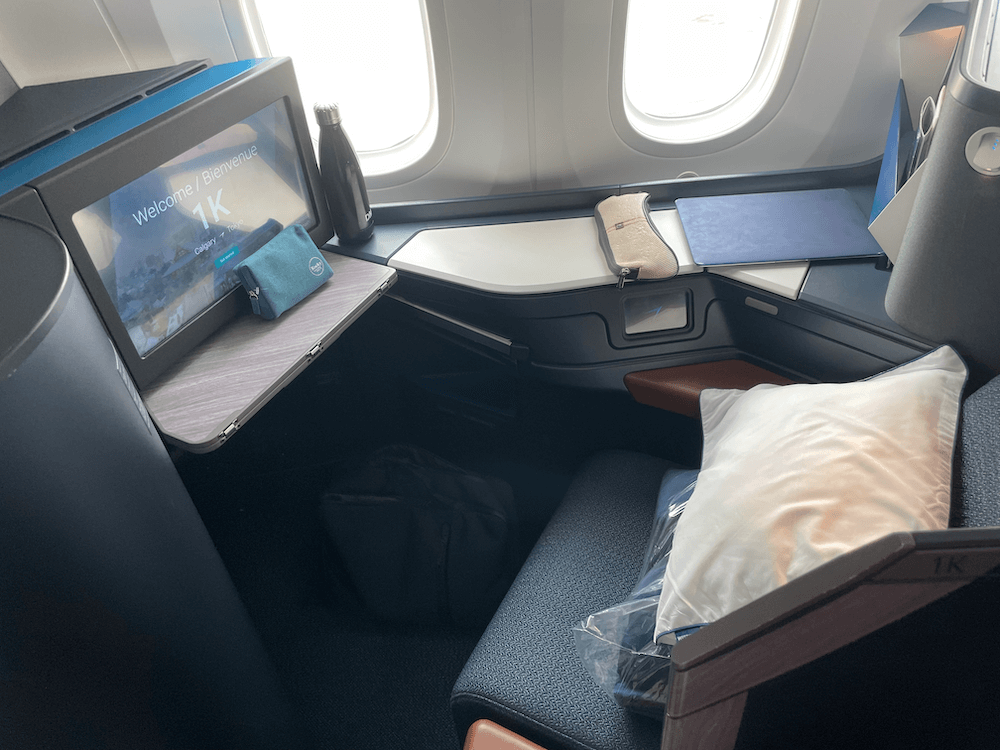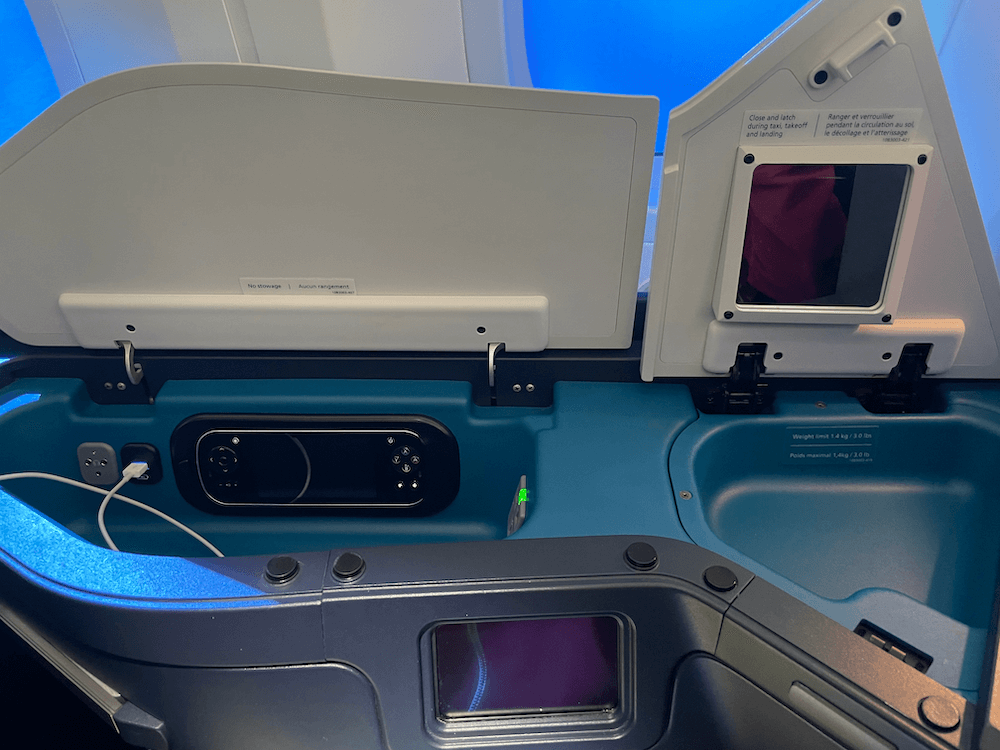 Read more