Flying Air Canada and looking to splurge? Upgrade to premium economy or business class by bidding on potential empty seats!  Here is a quick guide to help you through the process.
Important note: Bids are non-refundable (if accepted/won) and the cost is above and beyond your original ticket price.  You will not gain any additional reward miles on bid upgraded seats.
First, you must already have a ticket and booking reference (book through a site like Expedia to get an immediate booking reference by email).  Once you have these, head over to Air Canada's bidding website to see if your flight is eligible for bid upgrades.  To check eligibility, simply enter your booking reference and last name.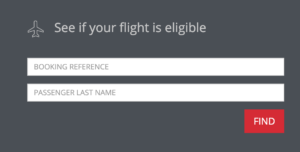 Next, select the flights you want to bid on and which class (premium economy or business class).  If you have a round-trip ticket, you must bid on both the outgoing and incoming flights during the same session (but you can choose to not provide a bid on one of the directions if you do not feel like it).  Use the slider to choose your bid price.  Note that there is a minimum threshold that you can bid.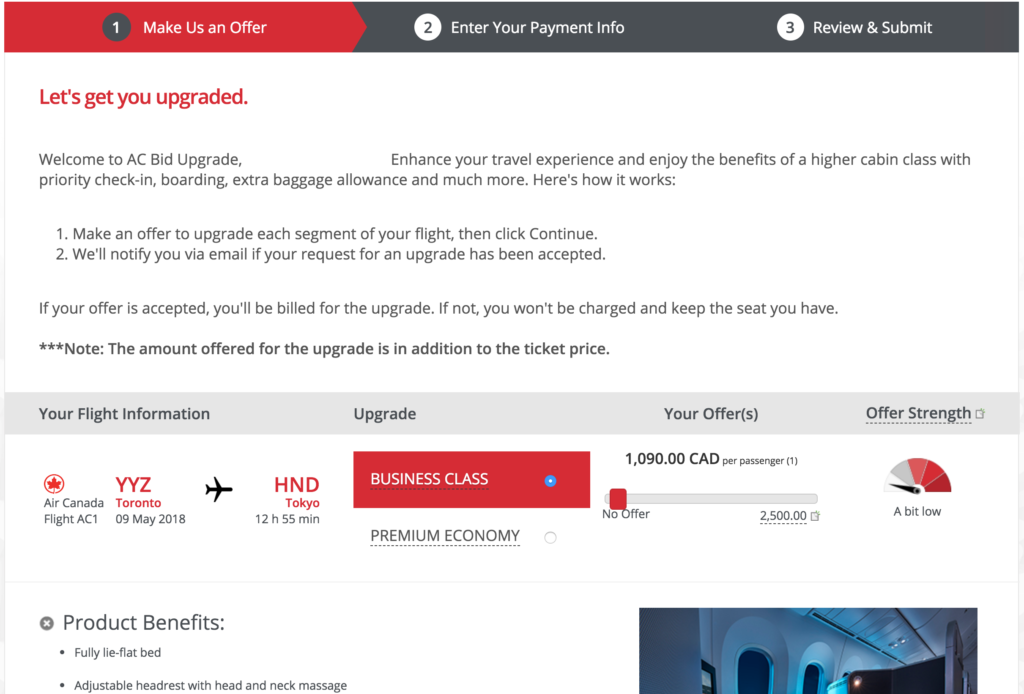 Tip: If you're only willing to bid the minimum, bid slightly above to beat out everyone else that is bidding the minimum.
Once you have chosen your bid, you will be taken to a confirmation and payment screen to enter your credit card information.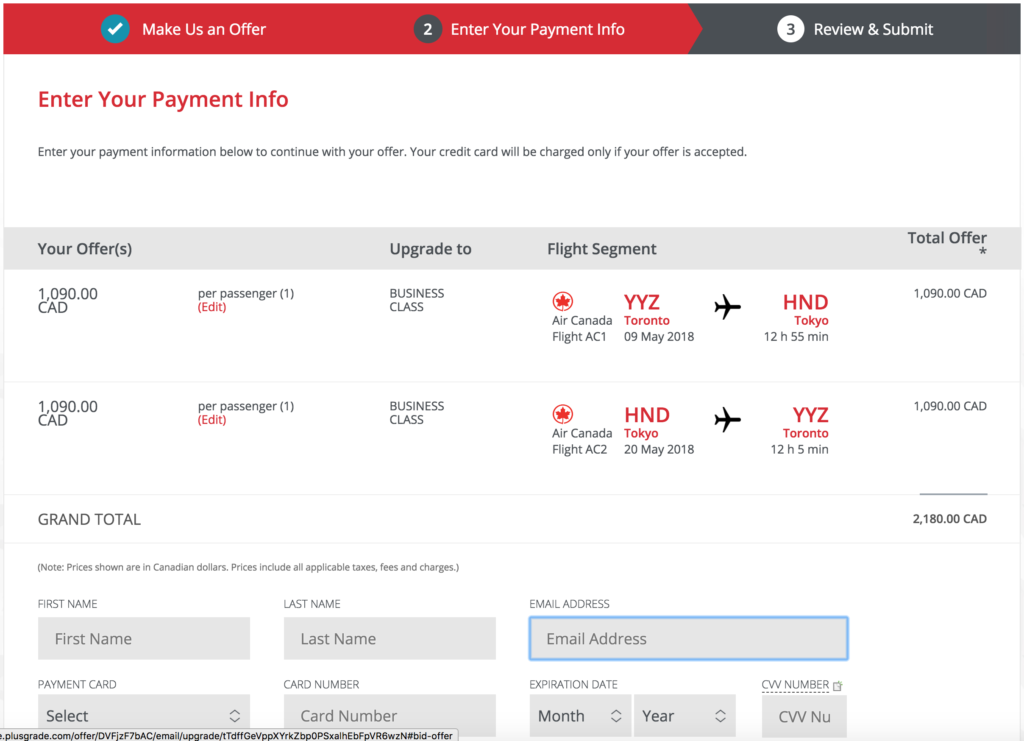 Once your bid is confirmed, your credit card will only be charged if Air Canada accepts your bid.  You will usually receive confirmation 72 hours before your scheduled flight.
Happy bidding!