If you find yourself in Toronto and hungry (pun intended!) for some less-touristy options away from the obvious CN Tower and Dundas Square areas, be sure to check out Tasty Tours!  Tasty Tours takes you on a walk through the China Town and Kensington area of Toronto, famous for its local cuisine and anti-big-brand attitude (you won't find a single big-brand store in the Kensington neighbourhood – Just ask Nike, they tried).
The tour itself covers a lot in a small geographic area – everything from local history, local families, multicultural cuisines and, of course, poutine!  You can see some of their great reviews here.
To top it all off, the tour ends at a locally owned department store called Blue Banana Market.  This store is arguably the best place to go for unique souvenirs (that people will actually appreciate and use).  If you can't find something here, your next best bet is probably just maple syrup…
Overall, the tour is great for all ages with very minimal physical strain.  Being a food tour, it is probably not worthwhile if you have a lot of dietary restrictions.
Finally, be sure to ask for Maya as your tour guide as she is quite charming and very knowledgable about Toronto overall.  If you're lucky, she'll be giving away some branded TO.ffles, a treat unique to Toronto and the tour itself.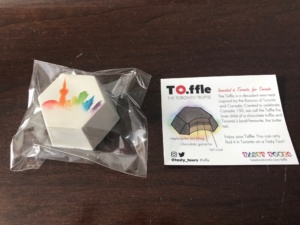 Bon appetit!