If you're off to Isle of Man, there are two way to get there; by Ferry or plane.  Although the flight may only be 45 minutes, if you factor in having to go early, the security lineups and the fact that the Isle of Man airport isn't in Douglas, the ferry is a very pleasant and efficient alternative, taking about 3-hours each way.  The best part, the Ferry terminal docks in the heart of Douglas.
The main difference between the economy tickets, is the location of the seats.  The ones near the front of the boat (with the best view) are slightly more expensive, but all economy tickets allow you to access most of the amenities.  The restaurant on the ferry is reasonably priced and has a good selection of food and drinks.  For those travelling with kids, there is a play area, alongside a separate two theatres to keep both adults and kids entertained.  Finally, if you're brave enough, be sure to go out on the deck to get some fresh ocean air!
Outside of economy, there are two premium levels – One that offers a dedicated space on the second floor of the ferry and another that offers restaurant style booths.  Both offer free non-alcoholic drinks, snacks and magazines and is roughly £20 above the economy ticket price (each way).  Well worth the price if you end up on a boat with lots of children or school trips.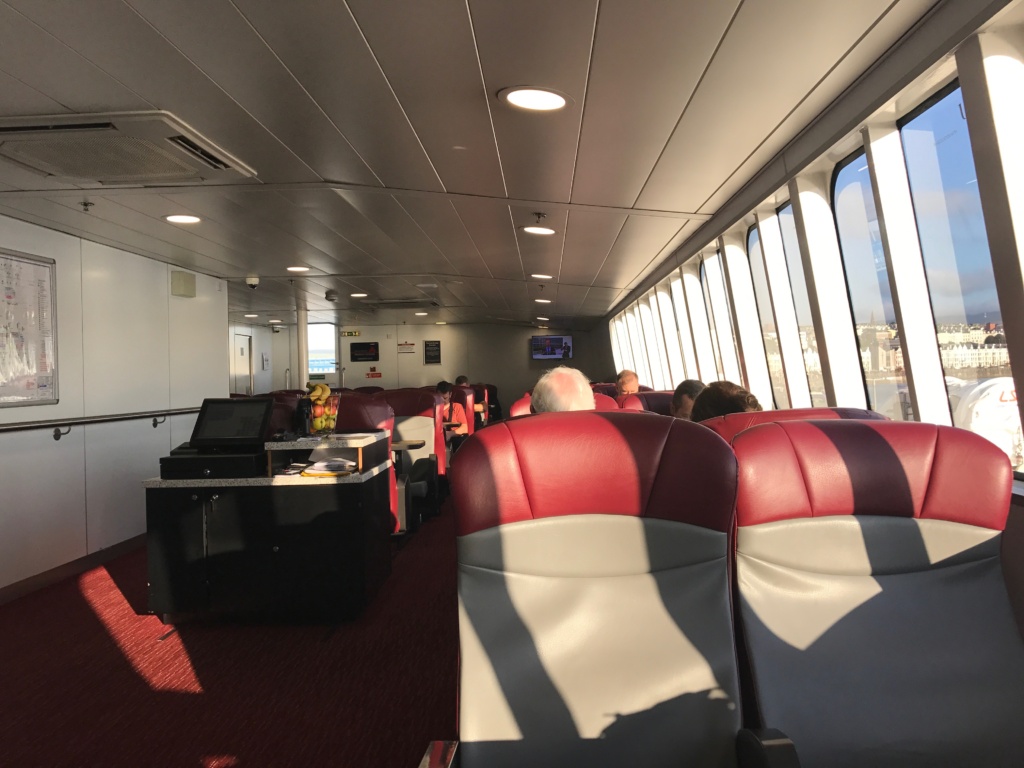 Tip:  You can upgrade after boarding (if there is space) so there is no need to commit up front.
Final notes:  There is airport type security where you will have to put all your bags/luggage through an x-ray machine.  There are no liquid limits.  The ferry terminal in Liverpool only has vending machines.  Be sure to buy coffee/snacks before going through security.