Toronto, being world renowned for being highly multi-cultural and accepting of all cultures, has many famous pockets such as Spadina's China Town and Little India in the Greenwood area.
See top things to do in Toronto here.
Japan on the other hand, has never established a neighbourhood for itself until recently.  With the increasing popularity of Japanese brands such as Uniqlo and Muji (both now in/near the Eaton Centre) the Dundas Street and Bay Street area of Toronto is quickly establishing itself as the 'Little Tokyo' or 'Japan Town' of Toronto.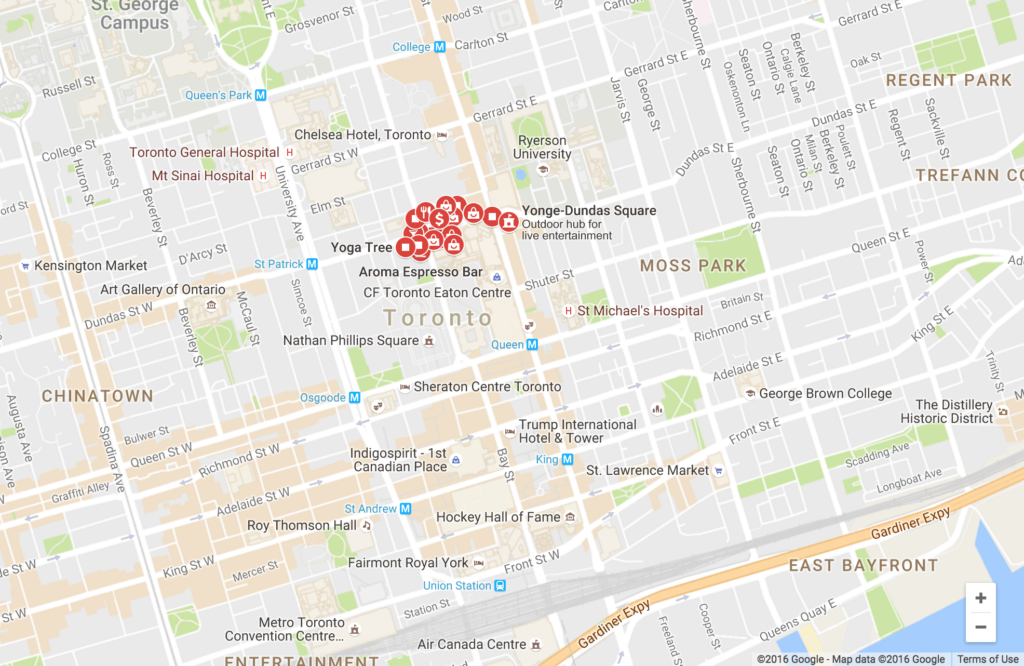 In a short 300m stretch of Dundas Street between Yonge Street and University Avenue, it is now possible to spend a full day dedicated all things Japanese.  The area is very accessible by TTC with two subway lines and a street car line running through it.