You've got the itch to get away. But you're tight on time so you can only satisfy the itch by taking a weekend jaunt. If this sounds like you, Bologna, Italy might be just what you need.
A little bit off the grid compared to Florence and Rome, Bologna allows for a relaxing weekend with authentic Italian experience without the crowds and tourists.
If this sounds tempting, take a look at the below to get the most from Bologna over the course of a few days.
FRIDAY
Fist off, what's the best way to get there? If you're already in Italy, it's quite easy. Most train lines will get you there within a few hours for a really great price. If you're not in Italy yet, Ryanair will get you there for as low as 35€ (one-way) from countries like Belgium, Denmark, France, Germany, Greece, Ireland, Malta, Poland, Portugal, Romania, Spain, and the UK.
To make the most of the trip, take the Friday off and fly out first thing in the morning. Once out of the Bologna airport, catch the Aerobus (6€) to Stazione Centrale (the main rail station). Once you arrive, this is where your adventure begins!
Since you got up early to catch your flight, you're probably hungry so it's time for lunch! Make your way over to Labottegadeiportici.com where you can dabble in the Michelin star awarded restaurant for a great price (but only if you do takeout!). The Tortellini will blow your mind and is a must-try for everyone visiting the city.
After lunch, head to your hotel to check-in and drop your bags. There are plenty of hotel options to choose from starting at $80€/night in the city center, which are walkable from the rail station. The further you go outside of the city center, the more affordable it will get.
After you're settled in, head over to a spa for an afternoon of relaxation. The area is famous for spas, including refreshing pools, therapeutic steam, relaxing hydro-massages and velvet-like mud. The sulphurous and chloride-, bromide-, and iodide-rich waters are packed with essential elements and have been used for thousands of years offering scientifically verified benefits, which purify your system of toxins, fight inflammation and restore vitality. Find a great list of Spas here.
Relaxed? All that travelling and relaxation will work up an appetite! Head over to Cantina Bentivoglio in the student district for good food and relaxing Jazz music.  Don't forget to walk around the area too!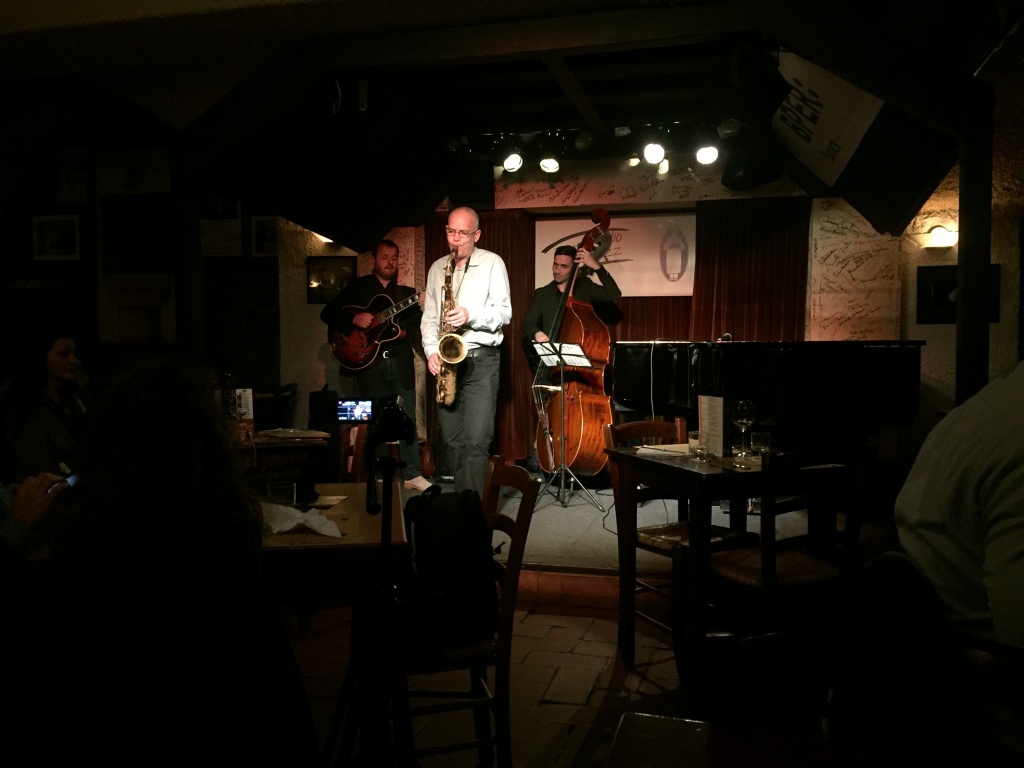 Finally, head back to the hotel to get some rest to ensure you're energized for the rest of the weekend.
SATURDAY
Most hotels offer breakfast so that will be one less thing to worry about in the morning. After enjoying breakfast at your own pace, one of the options below is recommended.
Vespa Tour
What's a visit to Italy without an iconic Vespa ride? Swing by Travelhoo near the main square to experience its Vespa tour, which includes the main tourist attractions and some wineries outside of the city.

Bike Tour
Vespa not your thing? Another options is a leisurely European bike ride through the city. The city was built to be very bicycle friendly, and the narrow streets limit the areas where cars can go. Check out Dynamo to get a great deal on a bike tour.  It's even a great place to hang out as they offer free Wifi.

After all that riding around, check out Altro? for dinner. Slightly off the beaten path, it's a great place to eat like a local.

After dinner it's time to go and enjoy a bit of the nightlife! Head back to Dynamo and to the back of their building where there's a secret bar popular with the locals. Complete with drinks, DJ, dance floor and an outdoor patio area it's the place to be on a Saturday night!
SUNDAY
Unfortunately, it's the final day, but there's plenty of time still to go shopping for souvenirs, or visits some of the many museums.  Check out Bologna Welcome's website for a list of things to do.  There's something for everyone!
Be sure to get one final authentic Italian lunch in town before heading back to the airport for your evening flight home.