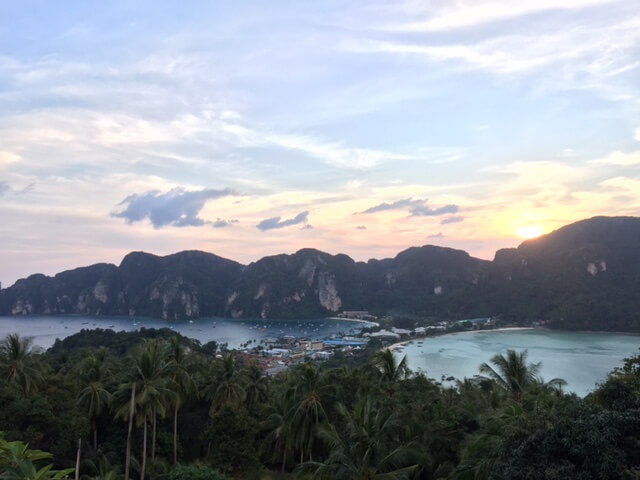 The Thai Islands. The magical land of iconic longboats, crystal clear waters and Leonardo DiCaprio's first movie The Beach. With its vibrant nightlife and great selection of snorkeling, diving, and rock climbing spots, it is not only a great place to retire, but a land that should be experienced while still young. It is an area where you will discover new shades of blue and where your collection of selfies will easily triple.
So where do you begin? How can you get the best value for your money, while meeting new like-minded people and not have to bootstrap it on accommodations?
Contiki's Thai Island Hopper West is a great option, for at the very least, part of your Thailand adventure. With stops in Phuket, Koh Phi Phi, and Krabi, it is 9 days of great adventures and relaxation. Think of it as the perfect mix of a tour complete with a tour leader, but the tour leader is more a support person that will keep you organized while you roam and enjoy the islands on your own.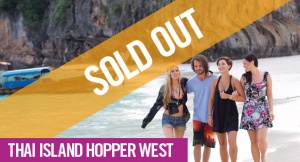 Still need convincing? Checkout the teaser videos below and see how many unhappy faces you can spot. Hint: Good luck finding any!
Day 1 – 4: Phuket
Are you ready? Your stay in Phuket will be a great mix of nightlife (Google: Bangla Road), speedboat trips, snorkeling, and beaches.
Tip: There's plenty of opportunities to sleep-in so be strategic about what nights you decided to stay out late. You do not want to miss the boat/snorkeling outings!
Day 4 – 7: Koh Phi Phi
A perfect remote island to enjoy resort-living, untouched beaches and nature. Koh Phi Phi doesn't have an airport, so the island is very quiet and a perfect mix of locals versus visitors. You will definitely feel like you're on vacation while on the island swimming with the fish.
Day 7 – 9: Krabi
A popular area for tourists, the Ao Nang area has many beach and massage options. It is the perfect middle ground between Phuket and Koh Phi Phi with McDonald's and Starbucks for those late night Western cravings. Be sure to take a longboat to one of the many islands, including Poda Island.
Overall this trip is great for:
Meeting new people.
Nightlife and parties.
Beaches, beaches and more beaches!
Some downsides include:
Limited Thai cultural experiences
Might not be enjoyable for those that easily get seasick or motion sick
Any questions? Be sure to message or tweet me.