What images are conjured when you hear the name 'Morocco'? Camels? Goats? Burka-clad ladies and fez-clad men? Maybe something a bit more sinister? Morocco is a magical place, but unfortunately it's been branded in many minds as a danger zone. Somewhere to avoid if you're a solo traveler or a woman.
Well that's all a bunch of nonsense. Morocco is incredible. The landscape is beautiful, the people are friendly (okay the men are sometimes a little too friendly but they'd never lay a hand on you) and
the culture is interesting. It's vibrant and colourful and depending where you go, you can have a plethora of options from surfing to hiking to city/market roaming to camel-trekking into the desert and sleeping under the stars.
Not sure where to begin? Well for starters, what kind of traveller are you?
Surfer dude/dudette?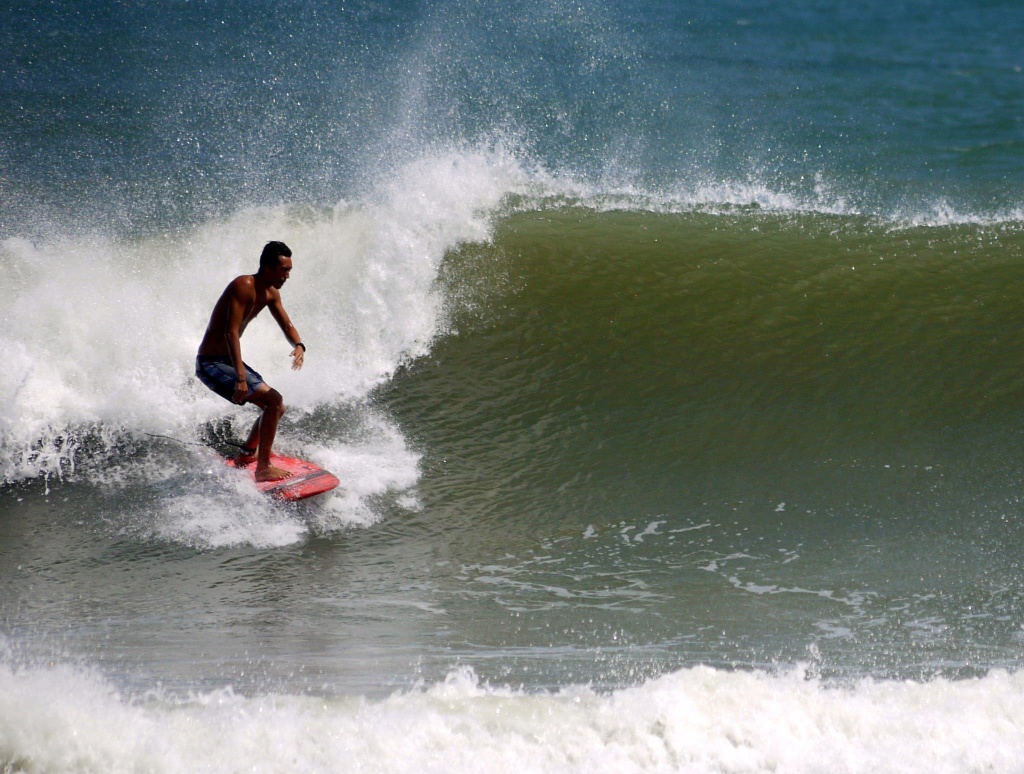 Head to the west coast strip between Taghazout and Essaouira and you'll find no less than 18 renowned surf spots, including Boilers, Killer Point, Anchor Point, Devil's Rock and Ruins. Head south of Taghazout and you'll hit 12 more. There are countless hostels and surf camps in Taghazout offering all-inclusive packages for the new or experienced shredder. The town itself is a little gem – jam-packed with chilled out locals and equally chilled surfers and travellers (this may be down to
the hash after which Hash Point was named). When you set foot in the town, the pace immediately slows to a crawl. After one day you've adapted and it's very easy to get caught here for a good month where if you've done one constructive thing a day, you've been busy. Prices are low, lifestyle is slow, surf is up, stress is down.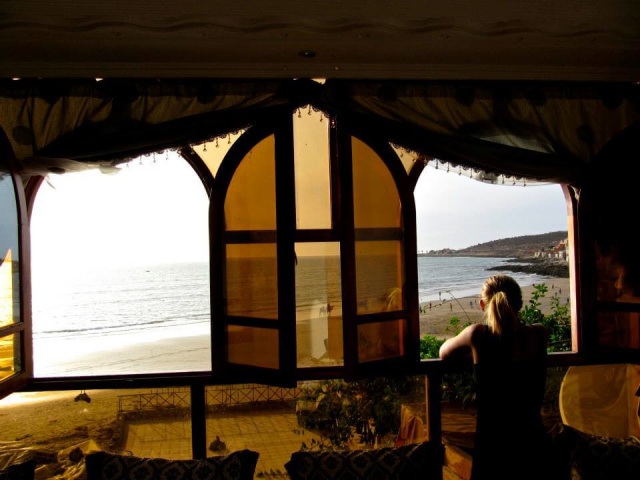 For the first time this year there's going to be a Surf Roots Festival happening over new year – Surfing+music festival+tagines+camels= one hell of a way to start the year.
Keen for the hustle and bustle of the city market?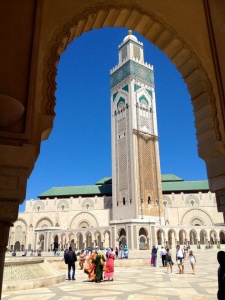 Head to Marrakech for the most hectic and sensory overload of market experiences. The medina there is abuzz with people, monkeys, snakes, henna, mint tea, leather goods and hustlers. You'll have to be on your toes though because they are damn good at bargaining. The first price they give you in inevitably a 100% markup on what they'd actually sell it for. If you're in need of a calming (and alcoholic) beverage, which is few and far between in most of Morocco, head to Le Salama (40 Rue des Banques, Djema el Fna, Marrakesh 40000, Morocco), a beautifully decorated restaurant with a terrace serving 2 for 1 mojitos and other treats. Be sure to eat your meal at one of the medina food stalls in the central plaza – you can try various dishes and end everything with Moroccan whiskey (mint tea).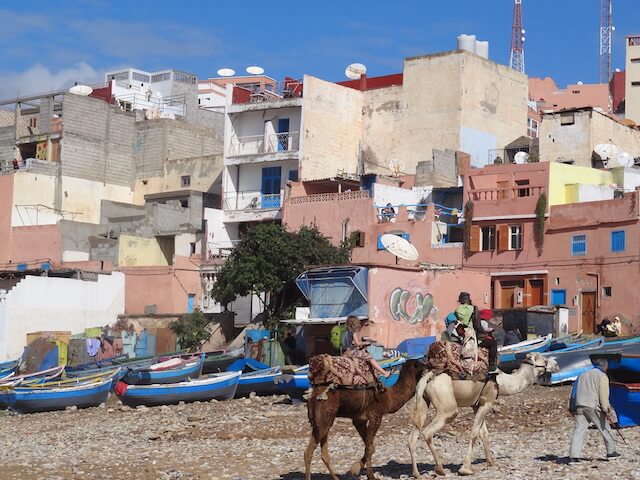 Want to to get a sore and sandy crack in the desert?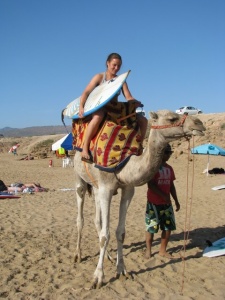 Camel treks generally leave from Merzouga into the Erg Chebbi desert. You can also start these tours in Marrakech with transport taking you to the starting point. The tours consist of riding out into the desert on camel-back, setting up camp and staying the night under the stars enjoying traditional food and music, and then heading back in the morning. There are of course many options of tour lengths. There are mixed opinions on these treks. Most people say that it's incredibly
uncomfortable but stunningly, awe-inspiringly beautiful at the same time. I guess you have to take the good with the bad. One thing's for sure, it will be an experience you'll never forget. Just be sure not to stand down-wind of a camel because you may just be slapped with a long silky thread of spit.
Survival tactics.
There are certain guidelines that will help you get by in Morocco and not feel insecure.
1. Never accept the first price you get – always offer half and go from there. Walking away works too.
2. Don't wear obviously revealing clothing (this is more for the ladies). The society is conservative and wearing skimpy clothing is inviting unwanted attention unfortunately. They are not used to seeing a lot of skin on women. You don't have to dress like a nun but don't traipse down the main road in a bikini.
3. Be careful of someone in the medina showing you the way – they will often be undercover 'tour guides' and will then lead you to their leather factory tour and demand money for showing you around. Generally just refuse a guide and show yourself around.
4. Credit card machines don't always work, so change some cash. That being said, some ATM's will let you put in your currency and will exchange it for you. The local currency is the Dirham.
5. Be respectful and friendly and you will get it back. The locals are really eager to know where you are from and glad to have you in their town. Open yourself to giving a little time for a chat.
6. Be sure to look out for goats in trees. No seriously. They eat the Argan nut and the only way to get to it is to climb into the Argan tree. Nimble little goats they be.