Snuggly tucked in the heart of the Balkan Peninsula, Macedonia hides some of the healthiest, divinely tasty dishes you should add to your "must try" list. Besides their rich history, breathtaking nature, friendly people and befuddling atmosphere, Macedonians are proud of their original cuisine. Positive waiters, loud vendors and smiling ladies in aprons will surround you with tempting offers that cannot be refused. Get ready to put on few pounds on the way!
Many passionate travellers are not aware of the existence of this progressive state and the amazing food it can offer. Macedonia ranks among the handful of countries which still guarantee organic production and the following are some suggestions for visitors.  Ready to eat in Macedonian?
Reason #1 The ingredients are healthy!
Macedonia is the country of soil and sun. Agriculture is not completely commercialized, but rather conducted by individual producers who sell and eat out of the same pile. Climate in Macedonia is mild and predictable, so there is hardly any need for pesticides.
Macedonians like to buy meat and dairy products from singular farmers who raise animals without artificial substances. Having in mind that the harvest meets 95% of the national demand, it is highly unlikely you'd try something that is not purely Macedonian.
Reason #2 The taste has a centuries-long tradition
Unlike most "westernized" nations, Macedonia deviated from accepting foreign influence and kept its menu unmodified. Young Macedonians dine the way their grandparents used to and there is nothing they'd prefer more to a home-cooked meal.
Locals share that sometimes it is more about the feeling than the taste. Meals are a family thing and the most traditional ones take time to prepare. During that time, they laugh and enjoy, and everybody makes a small contribution to the dish.
Reason #3 There is something for everyone
In most countries if you ask what their traditional dish is, you usually get handful. In Macedonia, you get a book.
Macedonians will invite you for a Shopska Salad, made of tomatoes, cucumber, onion and the mandatory paprika. This nation is quite restricted when it comes to spices, so don't expect more than salt, dry parsley and sunflower dressing. In most of the cities, they serve Shopsko with premium sheep cheese, brought straight from the wildness of Osogovo Mountain. The second choice would be Tarator, a cold soup made of sour milk, cucumber and walnut.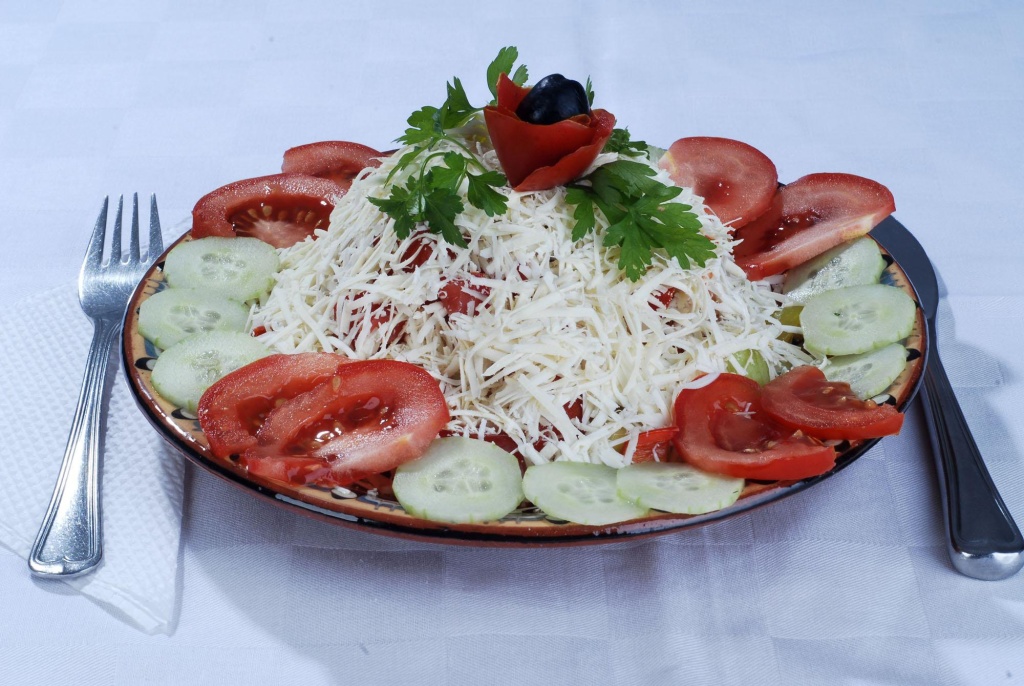 For an added kick, try the Macedonian salads with a glass of their favorite grape liquor-Rakija.
Macedonia's traditional pies will soon become your favorite starters. Macedonians usually eat them on Sundays, either for breakfast or as an appetizer, because they take hours to prepare. Crispy and thin, the pies come with different names (Zelnik, Pitulica, Gjomleze) depending on their filling: eggs, cheese, leak, cabbage, spinach or fruits. Usually they are served with a glass of cold Macedonian yoghurt.
The really confusing part is choosing your main dish. Don't even try to ask the waiter for advice-he will remain unbiased! A favourite is Tavche Gravche, a pot full of baked beans enriched with pork or beef sausages. The dish is uniquely Macedonian, prepared and served in clay pots with paprika and garlic. Equally good are the Country Meat (a mix of pork, chicken, tomatoes and champignons), the Turlitava (spicy potatoes with bacon and cream) and Sarma (sour cabbage balls stuffed with rice and minced meat). Macedonians are big fans of minced meat, so expect to find it stuffed in a paprika, poured over the classic Musaka or even in some the soups. To sum up, with its' Cevapchichi and Uvijachi, Macedonia has one of the best barbeques you'll ever try.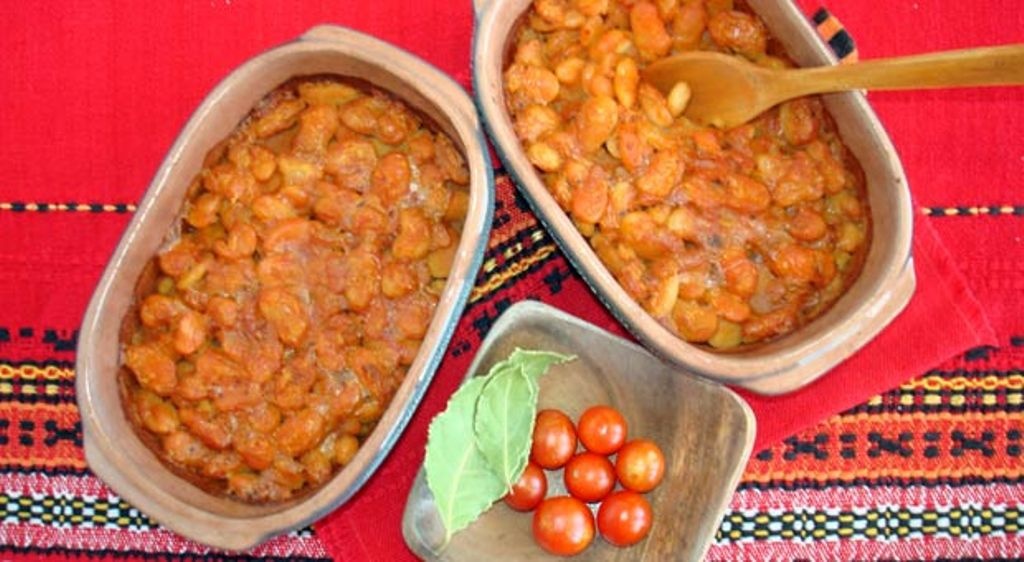 As you've noticed, Macedonia is 'tough on vegetables' (not very common in Eastern European cuisine). People there like to live healthy and they always conserve delicious vegetable in sauces for winter supplies. That being said, while there try Ajvar (creamy sauce made of red paprika), Pindzur (delicious mix of paprika, eggplants and real aubergine) and Turshija (sour vegetables with vinegar and pepper).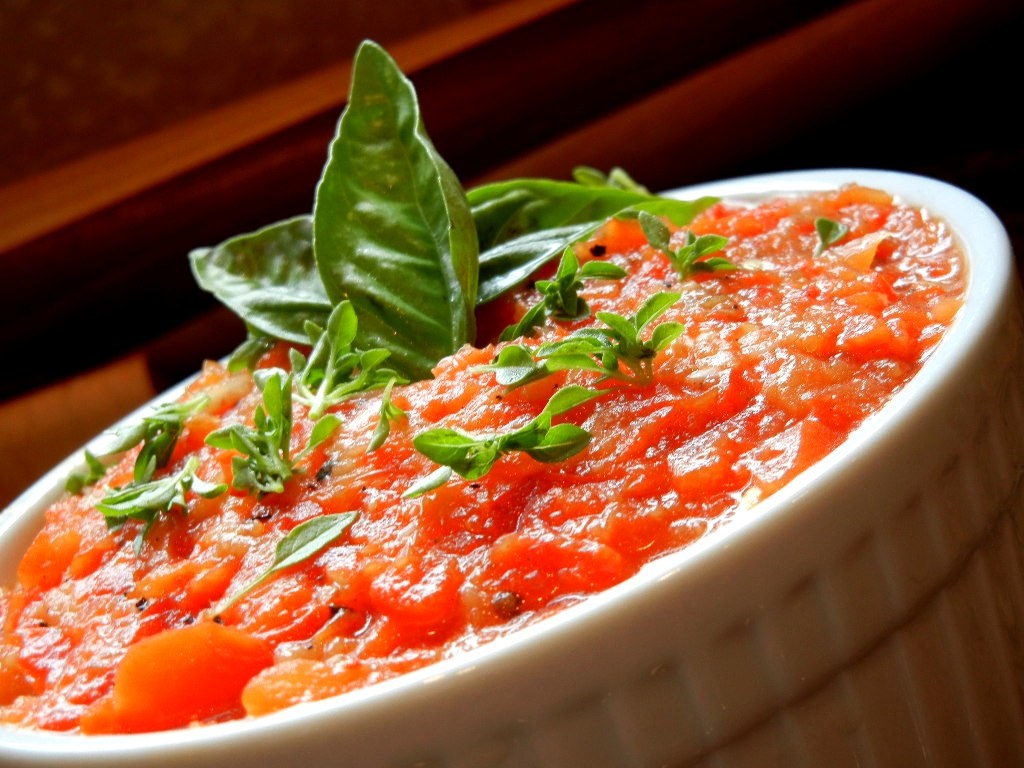 When it comes to dessert, the definition is "Simple, but sweet". Macedonia has everything, from creamy cakes, cherry pies and fried-honey cookies to the famous Sponge-cake (eggs and caramel) and fig yam. What may intrigue you a little bit more is that Macedonia is one of the very few European states where you can eat authentic Turkish Baklava (the country was occupied by the Ottoman Empire for five centuries after all).
Reason #4 'Filling the tummy without emptying the pocket'
Eating in Macedonia is an incredibly cheap experience, relative to the quality of the dish. A proper lunch in an old, traditional restaurant (starters and dessert included) will cost no more than 1000 Macedonian Denars (16 euro) per person. Additionally, snack bars and bakeries offer "quick bites" with a decent size for no more than 1 euro.
Beverages will also come as a magnificent surprise: In the region of Tikvesh, Macedonia produces some of the best European wines, purchased on modest prices, such as 8 euro per bottle. For sprit admirers, there is some good Rakija and mint-based Mastika, while beer-lovers can enjoy the marvellous taste of Macedonia's most famous beer Skopsko.
The same as in every country, the price will vary from city to city. The most expensive is the capital Skopje (the price mentioned above), while other cities which are even more traditional will charge you significantly less.
Reason #5 Small country, Big party
Macedonia might have nothing more than 2,000,000 inhabitants, but it can still brag about its hospitality. Wherever you go, you will be surrounded by flower-gardens, traditional restaurants made in the style of old houses, or alternative snack bars. It is up to you to choose between the narrow, cobbled streets of the capital or a pleasant view above Macedonia's biggest Lake Ohrid.
Finally, don't forget the exclusive atmosphere! Macedonians claim no dinner is good without awesome jokes and a few traditional songs!
Getting there
How to get there? Unless you are in for a European road-trip, low-budget companies, such as Wizz Air will take you to Macedonia very cheaply. The state has two main airports: Alexander the Great (Skopje) and Apostle Pavle (Ohrid, accessible only from London and Malmo). In case there is no direct flight, you should consider nearby destinations, such as Sofia (Bulgaria); Belgrade and Nish (Serbia) and Thessaloniki (Greece). All of them are four hours away from Skopje.
Wish you'd known this earlier? There is always time!