Wow air will commence operations from Canada to cities in Europe (via Reykjavik, Iceland), including London, Paris, Berlin, Amsterdam and Stockholm (among many others) starting May 2016. Their original cling to fame (aka PR stunt) was $99 flights to Europe.
So how well does it actually stack up? My thoughts below:
There are indeed some limited flights available from Montreal to Reykjavik for $99 (including taxes). But it should be noted that this is a one-way fare and the return ticket will cost you more.
Even if you can't get a $99 flight, the prices at a glance seem better than other carriers like Air Canada and WestJet. Unfortunately, with Wow air the base price (which includes taxes) may seem low, but you should be ready to pay extra for EVERYTHING.
Here are a list of things you will pay extra for:
1. Carry-on luggage. Yes, carry-on luggage! Anything over 5kg/11lbs will cost you at least $47 each way (depending on your destination) to a max weight of 12kg/26lbs.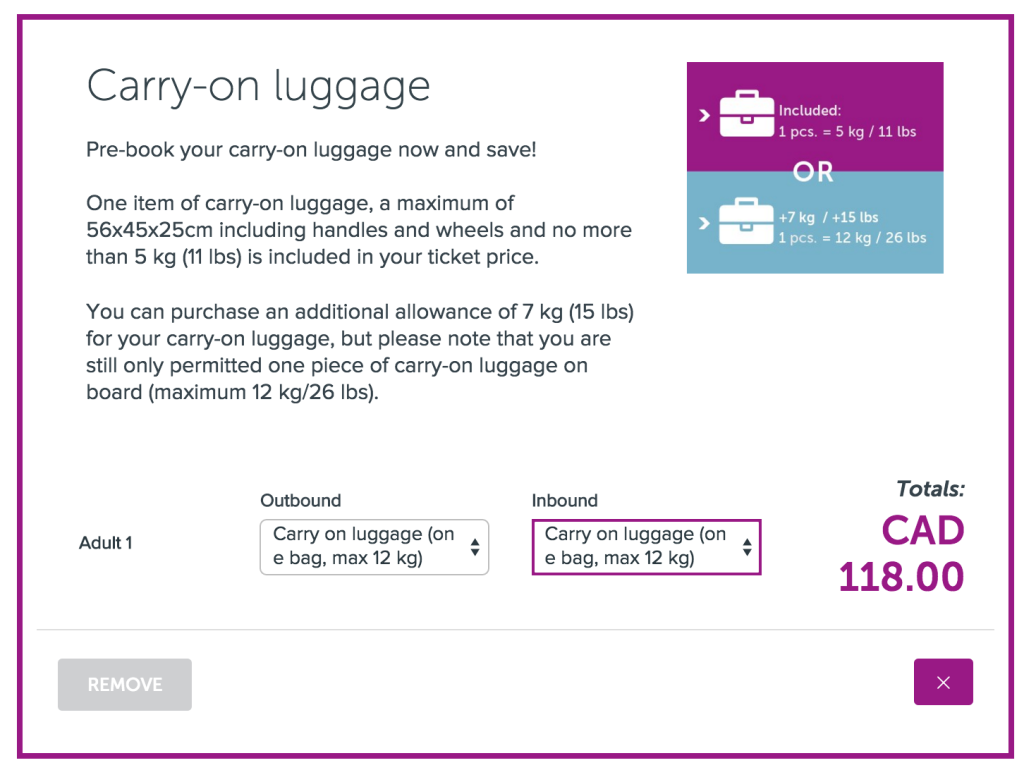 2. Checked luggage. This might seem standard, but even Air Transat still gives you one free checked luggage included in their fares to Europe. With Wow air, it will cost you at least $50 each way (depending on your destination) up to a max weight of 20kg/44lbs.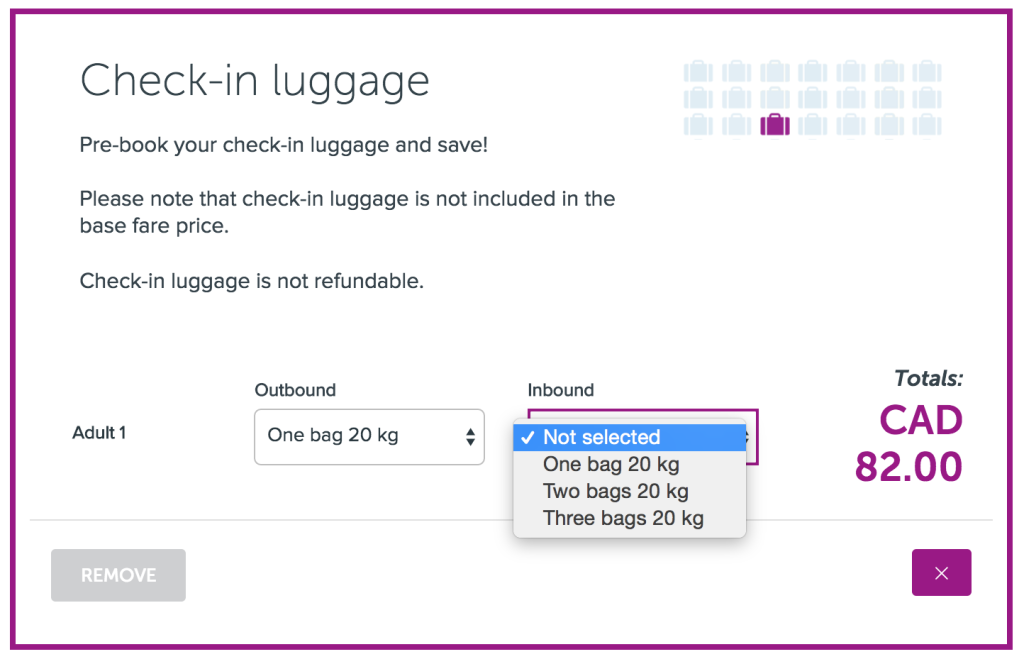 3. Skis/Snowboards will cost at least $65 each way (depending on your destination).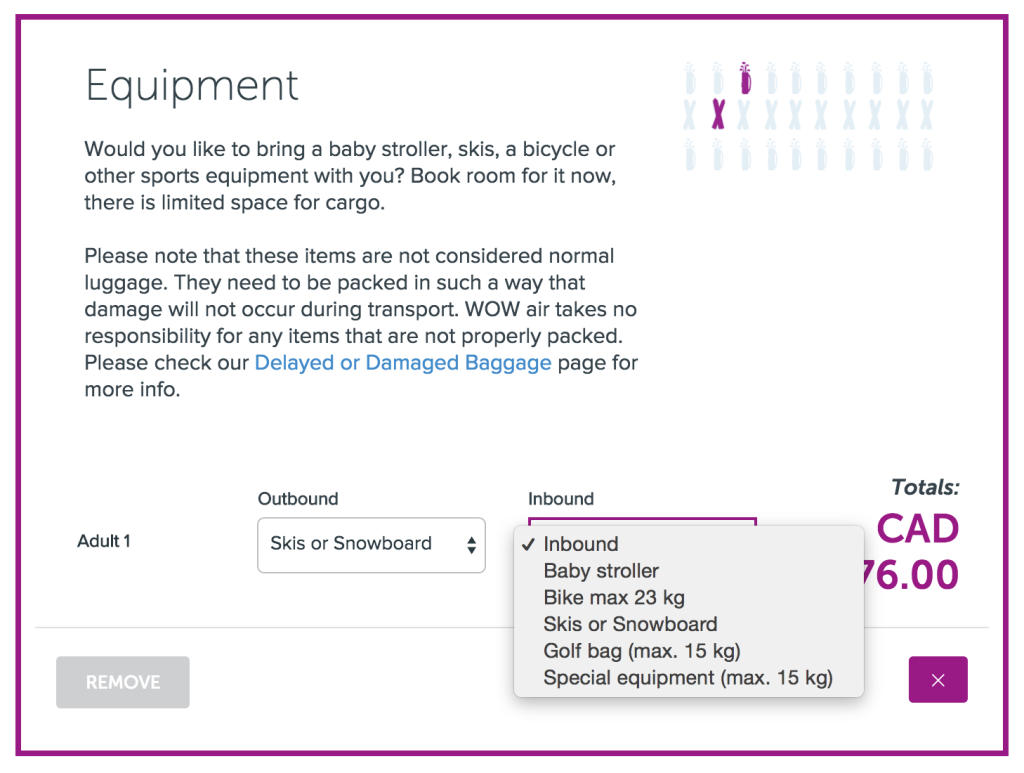 4. Seat selection (mandatory). From what I can tell, seat selection is mandatory and the smallest of smallest seats will cost you at least $7 each way. There doesn't seem to be any way around this. Want a bigger seat? Prices start from $12 – $71 and higher depending on your destination.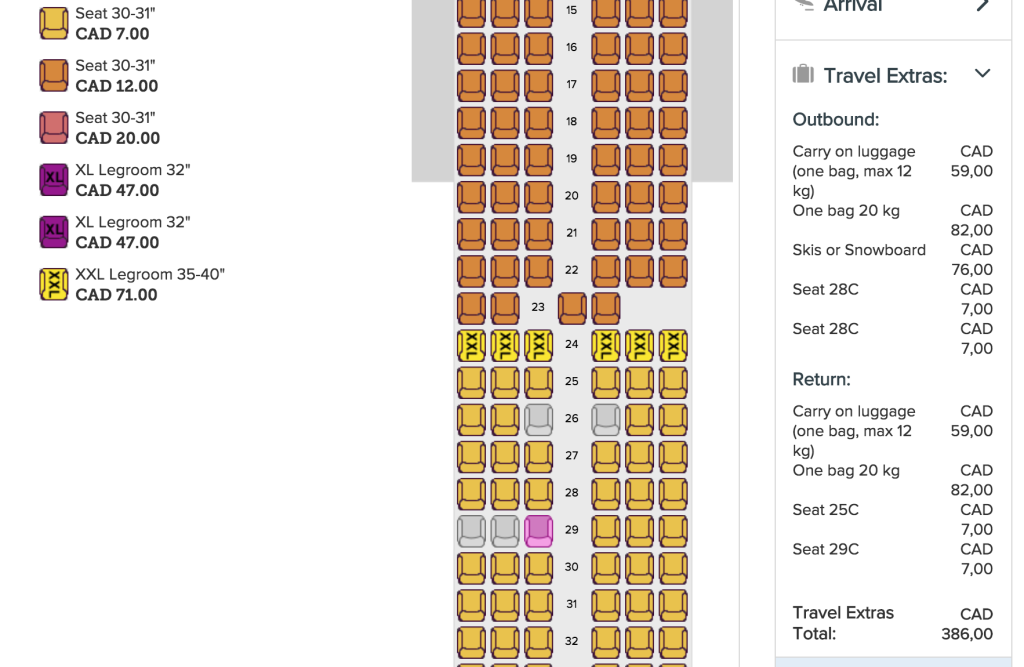 5. They will also show you hotel results from Booking.com. From my experience, Hotels.com and Expedia seem to be cheaper. At the very least, check the price of the hotel on booking.com using another browsers to see if the prices are the same.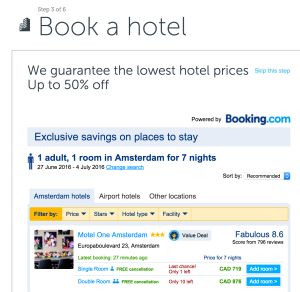 In the end, all these extras make it hard to price compare between Wow Air and the others (Google Flights results become useless) as the base fare can quickly double in price.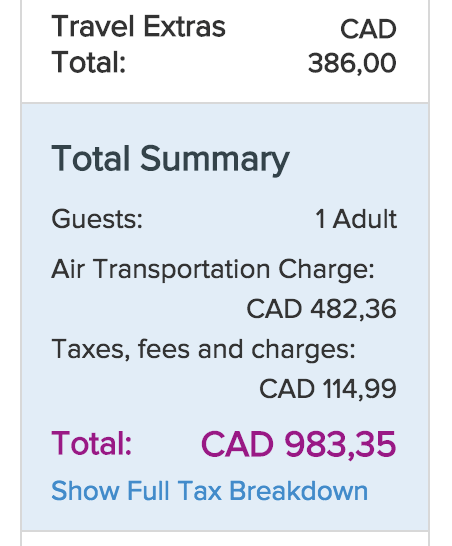 All in all, depending on the date, Wow Air has the potential to be cheaper than the other carriers, but this could vary depending on the options chosen.  At the very least, it increases competition of flights to Europe, so that's definitely a good thing.
Conclusion? Be very careful when booking with Wow Air to ensure you're choosing everything you need in the final price. Also, be sure to factor in the extra time it takes to get there as all flights go through Iceland. Probably not ideal for business travellers.