For those of you looking to jet set to the Greek Islands, you will likely be taking a SeaJets high-speed ferry to one of the many Greek islands, including Ios, Mykonos, Santorini and Paros.
One thing that is difficult to find online is the difference between the classes of seats on the ferries.  Below is a breakdown of the three available classes.
Looking to book a ferry?  See the latest ferry deals here or scroll down to the booking tool below.
Platinum Class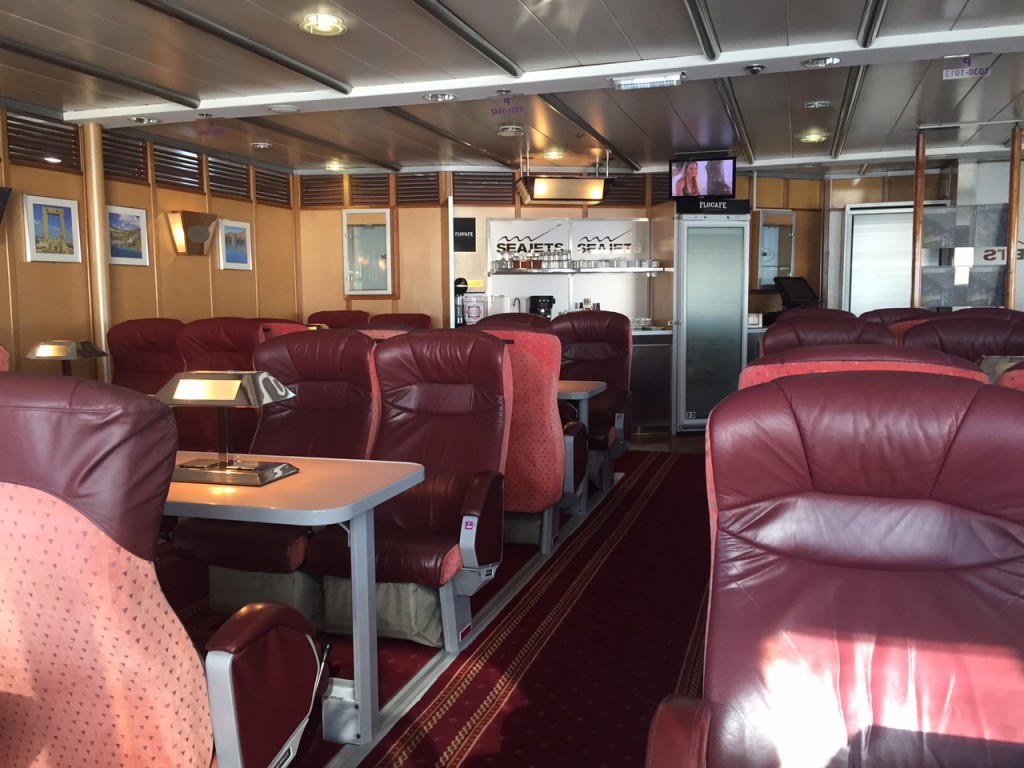 Quiet contained room.
Spacious seating and tables (with electrical outlets).
Dedicated service.
Ideal for those going straight to the ferry from the airport – It offers a great, quite place to nap.
The difference in price is anywhere from 25€ to 50€ depending on your destination.
Club Class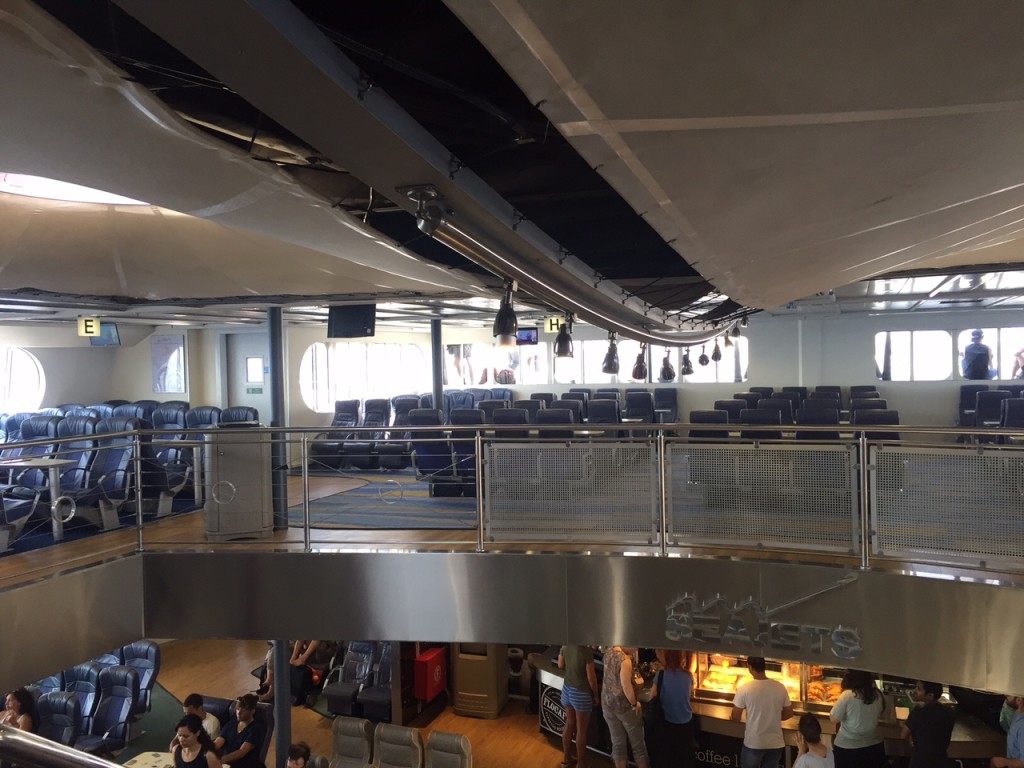 Larger seats in a separated area of the ship.
Unless you are sure that the boat is going to be fully booked, these seats are not worth the extra money as you can access any empty seats easily as an economy passenger.  If you are thinking of sitting in this area, just pay the extra and get the platinum class ticket.
Read to book?  Use the tool below or book direct here:
Economy Class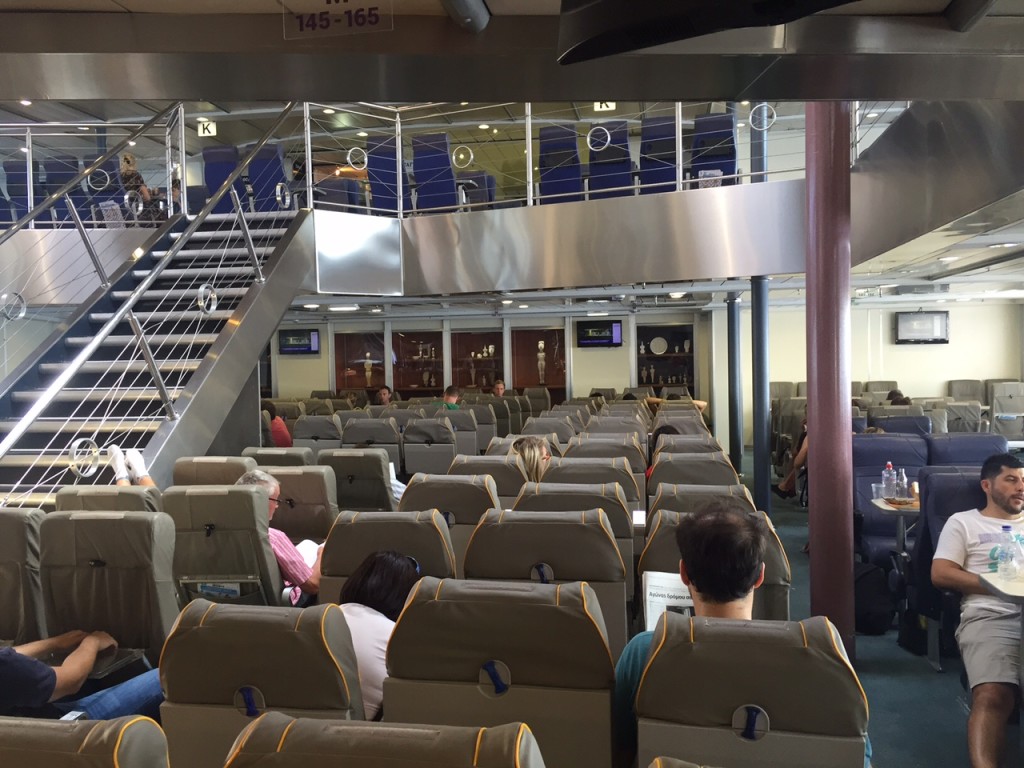 Airplane like seating.
As mentioned above, unless you have a break between your flight and the ferry, you might go a little crazy having to sit in these seats (although it's easy to walk around and stretch).
To provide you with a rough idea of timing, please see below:
5 hours to Ios
7.5 hours to Santorini.
4 hours to Mykonos.
*All times depending on the route and carrier taken.
Overall
When boarding the boat in Athens, be prepared!  The boarding system is very hectic with people trying to pile on the boat, while others are trying to get off.  Regardless of whether you are in economy or platinum class, you will be piled together.  Have your ticket ready!  Also, when boarding from the islands, be prepared to get your fee wet!  The ferry's motor is known to push water above the port barrier leaving you with wet feet.
If you're looking for a full service option to take you around the Greek islands, be sure to consider a fully scheduled tour company like Contiki (more info here).
Looking for things to do?  Check out a great list of things to do in Ios, Santorini and Mykonos.