One question I get asked regularly are my thoughts on the different tour companies like Contiki, Travel Talk, G Adventures, TopDeck, and Intrepid.  The following are my thoughts on each from both a traveller's perspective and a marketer's perspective (from a positioning standpoint).
Contiki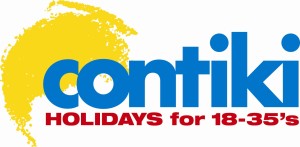 Contiki offers tours on most continents for the 18-35 y/o crowd.  For the most part, they are slightly higher in price than the other tour companies, but offer the traveller more comforts like a hotel room versus a camp site.  In other words, you get what you pay for.
The general consensus in the market is that (regardless of if this was its intention or not),  Contiki is known to be the 'party' tour company where people come to travel hard during the day, and play hard during the night – not that there is anything wrong with this, but more a personal preference.  Most tours include accommodation, transport, and some meals.  Great for the beginner or inexperienced traveller.
From a personal standpoint, I found that the company takes great pride in ensuring that each tour is executed properly and accurately, while maintaining its superior products/services.  As an example, the vehicles are cleaned daily.
In my opinion as a traveller and marketer, Contiki's strengths are in Europe, Australia, and New Zealand.  According to Wikipedia it fulfills over 150,000 tours a year (as of 2007).  Surely this number as increased since then.  See Contiki's current deals here.
See my Contiki related posts here.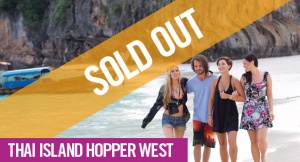 Being avid travellers themselves, Travel Talk know what is essential to creating that perfect trip, and have tried to combine all of these elements in each and every one of their tours, from exotic destinations like Egypt, Morocco, Turkey and Jordan or Russia, to the sunshine and sea of Greece and Sailing Croatia, or their festival tours like La Tomatina, Anzac and Oktoberfest. With their fascinating destinations, enthusiastic and experienced guides, the likes of people you will be travelling with, premium accommodation and travel – not to mention competitive prices; Travel Talk believes that they have ticked all the boxes to create that unique and authentic travelling experience.  See their latest 50% off deals here.
G Adventures



G Adventures focuses on giving back to the communities where they offer tours, which comes straight from the top from its founder, Bruce Poon Tip (great guy by the way!).  It puts ethical and sustainable travel ahead of anything else.  As the name states, many of its trips are adventures more than tours where travellers come out at the end feeling like they accomplished something and made a difference.
G Adventures is great for singles, couples, and families looking to take a trip that would normally be difficult and risky to plan on their own.  It makes the impossible, possible for many people, but still provides the feeling of accomplishment at the end.  Overall, some travel experience and good level of fitness is recommended for many of their trips.
G Adventures' strengths are in South America, especially Peru and the Inca Trail.  According to its website, it fulfills over 80,000 tours a year.  See G Adventures current deals here.
See my G Adventure related posts here (Galapagos) and here (Inca Trail/Machu Picchu).
Topdeck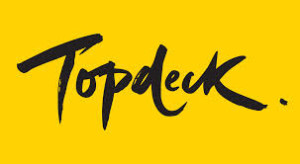 Topdeck offers tours to North America,  Europe, Middle East, Africa, and Australia/New Zealand.  Slightly more affordable than the others, and ideal for budget conscious travellers.  Similar to Contiki, it focuses on the 18-39 market, with slightly less tour options, which can make it easier to choose.
Positioning wise, it seems like Topdeck is the prefect balance between backpackers and those looking for a full-service tour.  It offers plenty of time to do your own thing at each location, yet provides the comfort of travelling with other like-minded individuals.
Topdeck's strengths are in Europe, with recent expansions into Australia and New Zealand.  It has been in operation for over 40 years.  One noteworthy point is that tipping is not required to the Topdeck team on any of their tours.
Intrepid Travel



Intrepid's focus is on price and for the most part offers the lowest cost per day of all the operators covered here.  It should be noted that the prices sometimes do not include any meals and should be factored into the decision making.
The focus seems to be on group size (about half of the other operators) and control for the traveller with the comfort of being in a group, yet the flexibility to eat and experience what you want at each stop.  In a ways, it's a premium form of backpacking.
Intrepid offers tours on all continents, including Antarctica,  and travels to the most individual countries of all the tour operators listed here.
*If you click on one of the links below and purchase/book we will receive a small commission. You won't pay more, but will be supporting Rain Travels.  Thank you!